Andrejs Osokins. Between two worlds
On March 5, the American music publishing house Prima Classic released the world-renowned Latvian pianist Andrejs Osokins' new album Two Worlds, dedicated to two outstanding composers - George Gershwin and Claude Debussy.
OLD EUROPE AND NEW AMERICA. The concept of pianist Andrejs Osokins' new album Two Worlds reflects the different natures of the composers included - Claude Debussy and George Gershwin: Old Europe and New America
In a conversation with Neatkarīgā, the talented pianist reveals what is special about the music of George Gershwin (1898-1937) and Claude Debussy (1862-1918), talks about the ideas that are realized by adapting to the rules of the pandemic, does not hide his concern about the limited opportunities for young musicians to grow their skills in music and hopes that summer will come with the opportunity to return to the stage.
When and how was the idea of ​​Two Worlds born?
I was very excited when the founders of Prima Classic - our great opera singer Marina Rebeka and her husband, the sound director, Edgardo Vertanessian - approached me to record a solo album. It was in March last year, the pandemic had just begun. Despite the restrictions of the pandemic, this idea was realized with great inspiration and energy, and I am extremely glad that even before the release of the album, the recordings of the compositions included in it were noticed and appreciated in the world.
Marina Rebeka and Edgardo Vertanessian offered me to record an album that would be bright, unusual and different from my previous repertoire. Far from the music of Beethoven, Schumann and Chopin, which I perform regularly. We chose the two composers very carefully - Gershwin and Debussy, between whom an interesting duet grew. Because they were both great innovators - just as Claude Monet was the first real impressionist painter, so Debussy was the inventor of a completely new piano style. His music needs a completely different touch than Brahms, Rachmaninoff and any other musician of the time. He is quite a personality. And Gershwin is the same - the first real master of jazz music who wrote for the piano and did it very successfully. I recorded the works of both of these composers, and I got 24 compositions as 24 tonalities. These are 24 moments from the beginning of the 20th century, where you can hear both the energy, joy and emotions that are characteristic of Gershwin's music, as well as the sophistication, nuances and melodies that are in Debussy's music.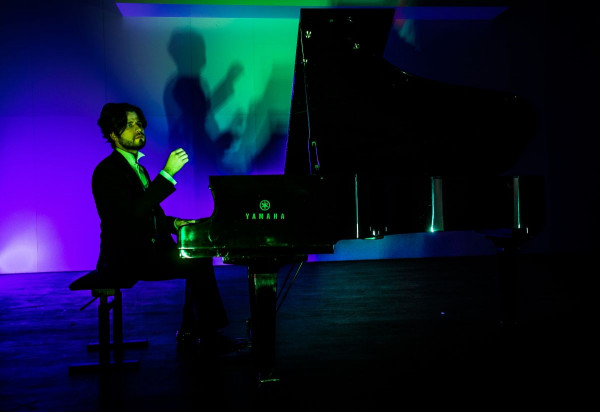 Debussy wanted the music to be very light, to have irony, to have humor and, in general, to be mysterious, poetic and also enjoyable, to have a sense of dance, and for the touch of pianist to be very gentle, as if stroking the keys. On the other hand, the opposite is true in Gershwin's music, it is very energetic, has a lot of rhythm, a lot of joy, but this music is also written with pleasure. And my new album reveals both composers as creators of a new style of piano music and the beginning of the 20th century as a time of search and experimentation in music. This vividly reveals the mood that prevailed in Europe and the United States in the early 20th century.
You mentioned that the recordings of the new album have already been appreciated by listeners all over the world.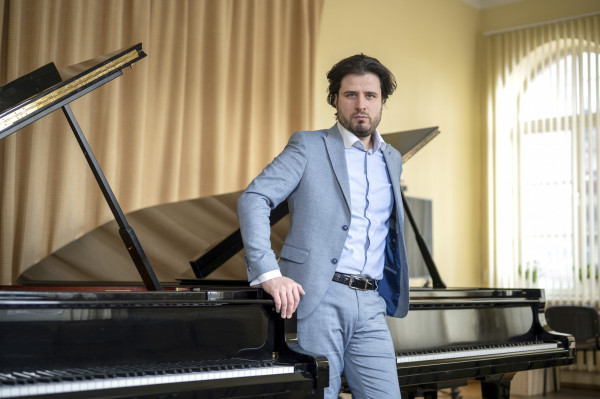 Yes, because Edgardo Vertanessian offered to release some singles even before the release of the album. Three of them - George Gershwin's "Rhapsody In Blue" and Claude Debussy's "Clair de Lune" and "Golliwogg's Cakewalk" from the Children's Corner suite - were included in Spotify's prominent classical music playlist, which highlights 40 outstanding records from around the world. Several compositions have also been recognized by music experts from Apple Music and Amazon Music. This is very pleasing. So I'm very happy that the whole concept album is available now. By the way, the co-author of the title of this concept album is Marina Rebeka, our famous opera singer, because she, having learned that it will be two composers representing two worlds - old Europe and new America - proposed to give the album the name Two Worlds. And I think it's also interesting that both the work on this album and its release is at a time when we are experiencing "two worlds" - we still remember the "old world" that was a year ago, when we were still playing concerts, there were full auditoriums and nothing could endanger our health, and now we live in a "new world" with many restrictions and prohibitions. The two worlds also mean that in the beginning there was a struggle to invent a vaccine, but now there is an even bigger struggle to use this vaccine. In my opinion, the concept of this album is very modern.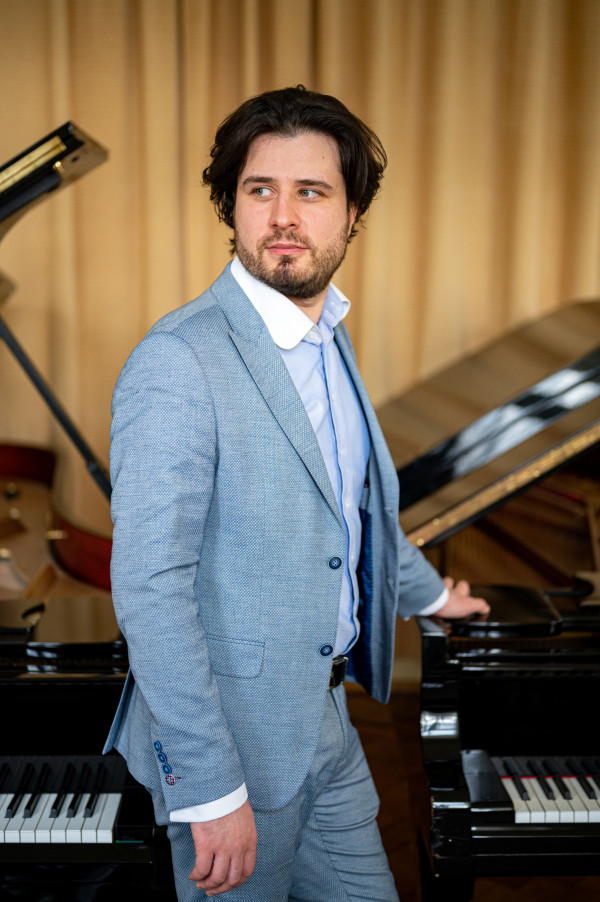 Two worlds are also the ones you live in today - one is a wonderful world of music that no one can take from you, and the other is our daily life with restrictions and prohibitions. How does this "forbidden world" affect your emotional mood?
I will say it the way it is: sometimes it is quite difficult. I was already used to living, planning my creative life at least a couple of years ahead. Yes, sometimes I grow melancholy, wondering if we, the cultural workers, are needed at all… Maybe people can do without us, maybe they just need to eat and sleep… But I'm happy that these moments are very, very rare. Because I remember the summer of 2020 well - how happy people were to come to concerts after the first state of emergency was lifted. It was important to them. Yes, I am happy that people still have the part of the soul that is responsible for beauty, aesthetics, emotions - for all that art gives us. It may not be mathematically measurable, but it exists, and it gives me both great joy and motivation to create more and more new programs.
I have just recorded, and on March 27 there will be a new program with piano music by Latvian and American composers. It was commissioned by the American Latvian Association, which has been hosting live video concerts and discussions with its listeners since March this year. After this concert, there will be a conversation with Liene Jakovļeva, and we will talk about the music I played and about life in general. I think it will be interesting - both music and conversation. Of course, quality is very important to a classical music recording, and that is expensive. It's not the same as a live concert, it's a "different genre", but I'm glad and grateful that there is at least such an opportunity - to make music and show your listeners your new discoveries in music. But I am very much hoping that this summer live concerts in various formats will also take place, otherwise, it is really difficult. It's hard for me, but I know people who have it even harder and more difficult, and they are also young musicians who, due to limitations, do not have the opportunity to develop creatively. Because in general, to become a good musician, you have to work a lot and persistently with teachers, prove yourself in competitions and festivals, but at this time it is not possible. I try very, very hard to help my students at the academy who are just starting their careers, still looking for their musical language. Today they are forced to wonder if anyone will want to listen to them at all… And even if they want to, how can they show their talent, their feelings and their vision of music to the listener? This is really a big problem. If these restrictions soon end and it will have only been one year, that would be okay, but if it lasts many years… It will, of course, affect the younger generation of musicians, and it will be very unfortunate. I very much hope that the young and talented musicians will not give up on their profession and do something else, because we have wonderful musical traditions, and I would very much like them to be able to continue.
* Video for George Gershwin's composition "The Man I Love", performed by Andrejs Osokins in his transcription for the left hand
The recording is directed and produced by Edgardo Vertanessian, who over the years has collaborated with world-renowned classical and non-academic musicians and bands, including Marina Rebeka, Luciano Pavarotti, Anders Miolin, Taylor Swift, The Who, Rihanna, Jay-Z, Kanye West and many others.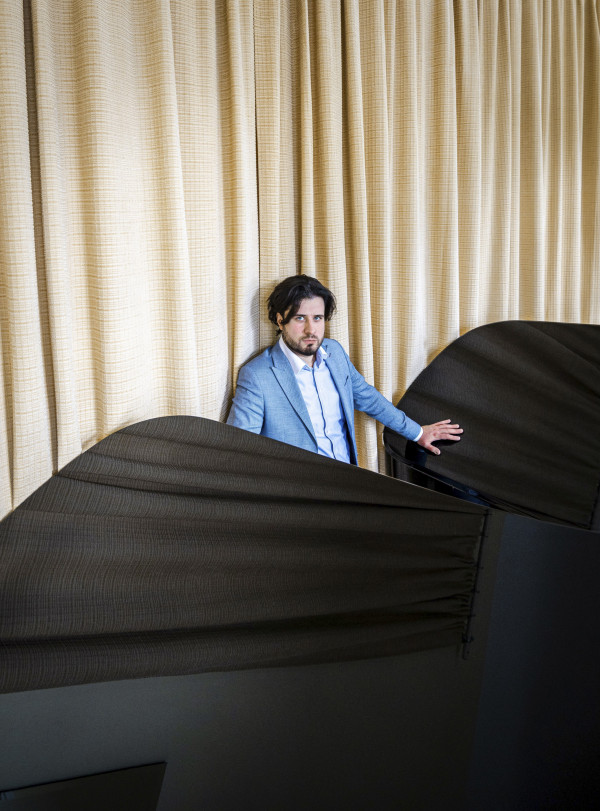 Edgardo Vertanessian says about the creation of the album: "We have known Andrejs for a long time and are following his career - he is a wonderful pianist, whose talent we wanted to show our listeners with the help of a studio recording. We spent countless hours recording the album so that Andrejs could experiment with different interpretations of the compositions, later choosing the versions that resonated with him the most. Nowadays, such an opportunity is a luxury, because most artists record a lot of music in a relatively short time. We are very happy that we chose to record the album this way because the result has been great."
The album is available in digital format on major music streaming sites https://fanlink.to/twoworlds, including Spotify, and can be purchased in CD format at music folk store Upe and Amazon Online Store.
*****
Be the first to read interesting news from Latvia and the world by joining our Telegram and Signal channels.