Singer Laima Vaikule: The world needs love
"We have never been in such a bad situation as we are in today. For performing artists, this pandemic is such a huge tragedy that it is even difficult to grasp. And those who refuse to get vaccinated… Well, I don't even know what to say… They think only of themselves and at the same time risk their own health," says the beloved Latvian singer Laima Vaikule.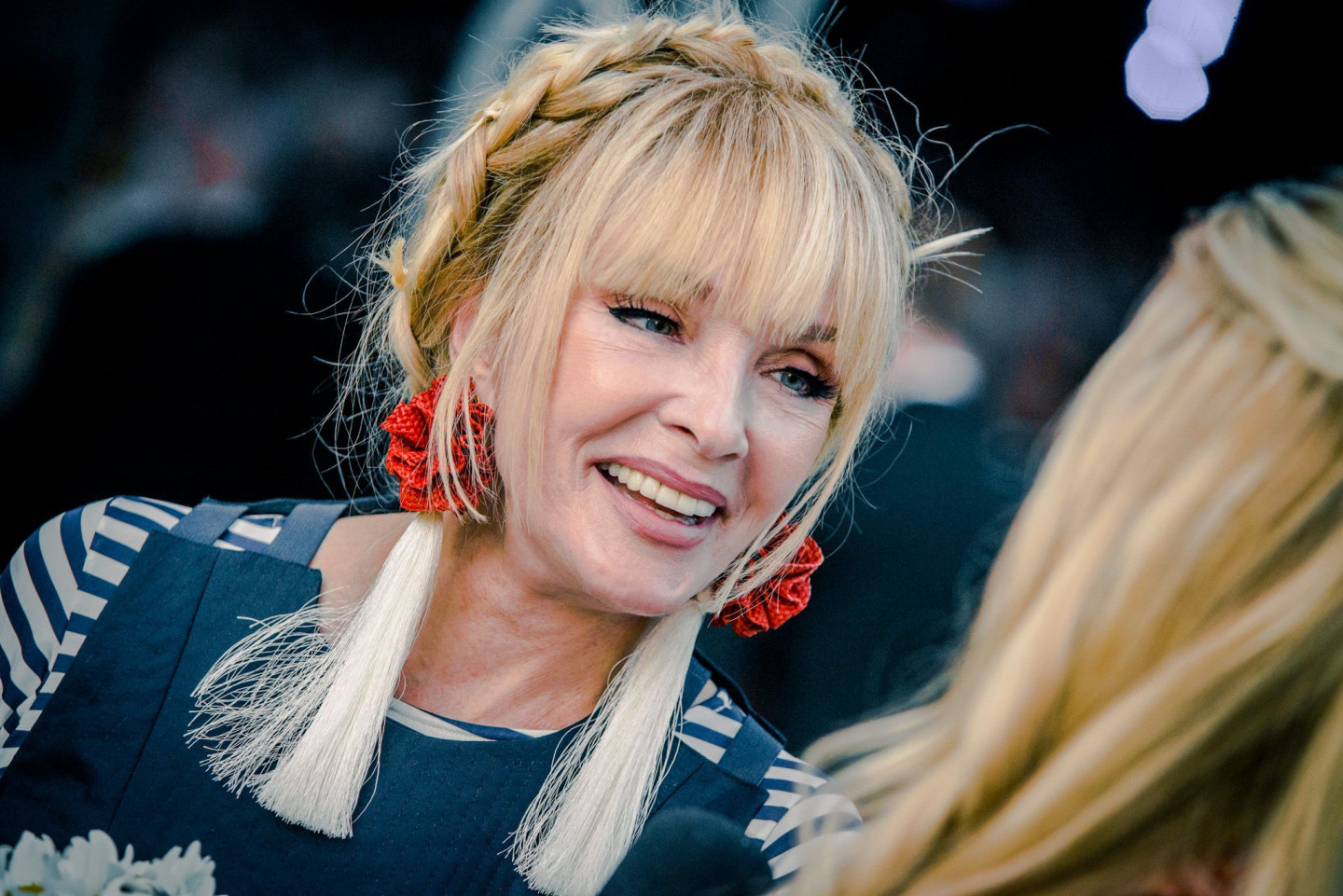 THERE IS HOPE. "We very much hope that we will not have to sing in an empty hall, because such performance is pointless. If we do not have hope that everything will be fine, any interest in life will disappear at all," believes the charming performer Laima Vaikule
The singer has released a video expressing hope that the restrictions imposed during the Covid-19 pandemic will be reduced, as well hopes to meet her fans soon, emphasizing that the Laima Rendezvous Jūrmala festival team has already started actively preparing for this summer's event in Dzintari Concert Hall. It is planned to take place in Jūrmala from July 23 to 25.
In a conversation with Neatkarīgā, Laima Vaikule reveals how she spends her days during the pandemic, does not hide her opinion about the need for vaccination, sharply criticizes the government's lax work in the vaccine procurement process, and reveals some of the upcoming festival program, expressing great hope that it will happen.
It has been reported that the organizers of Laima Rendezvous Jūrmala are already working on the concert program, that you are ready to celebrate the return of the long-awaited festival together with your fans this summer.
Yes, summer is approaching, we are preparing for the festival and the final of the [international performers'] competition Laima Voice, and I very much hope that the government will allow us to meet in person, that everything will happen. While we are still waiting for instructions from the government on organizing public events, all organizational work is already in full swing. Not to mention that part of the rent for the concert hall has already been paid a long time ago, but since last year everything has been left hanging in the air... The festival cannot be prepared in a couple of weeks, so we are working at full capacity to finish and be ready when events in outdoor concert halls will be given the green light. But it's awful that we depend on government decisions! For performing artists, this pandemic is such a huge tragedy that it is even difficult to grasp. And those who refuse to get vaccinated… Well, I don't even know what to say… They think only of themselves and at the same time risk their own health. That is why everything is standing still, but we also need to think about economic recovery, about other people who have been out of work and without income for a year and a half. Many do not have any savings at all! It's a terrible situation! It has never been as bad as it is today.
How do you spend your days under the restrictions of the pandemic?
Fighting against depression. Of course, I say this with slight irony, but well, that's how it is right now. I don't differ much from others, I feel similar. Of course, I have my own circle of people that I meet, I talk to others remotely. Something is happening every day - new songs are being written, rehearsals are taking place for musicians. Of course, most of these things happen remotely. Unfortunately.
Can you reveal what is being prepared for the Laima Rendezvous Jūrmala 2021 festival?
Thanks to the Laima Voice [international performers'] competition, which launched online in April 2020 and aroused great interest among both domestic and foreign talents and listeners, a breath of fresh air will enter the festival program this year. On the first day of the festival, we will not only celebrate the long-awaited meeting with our fans, but also award the winners of this competition, show the most interesting discoveries and create a favorable ground for new stars, allowing them to perform in duets with already popular and beloved singers. That will be the first day. There are plans that I should not reveal, so that the audience of the festival will have a surprise. But I really want to talk about them now… But, no, I will hold on and I will not say anything yet. Anyway, there are very big plans this year and if they can't be realized, I will be very sad. We will know in June whether the festival will take place. It all depends on what the government will say. The main problem is foreigners from both near and far countries. The very same Ukrainians [Inter] who have always filmed our festival. Will they be allowed to enter, have they been vaccinated…? We depend so much on whether people get vaccinated or not.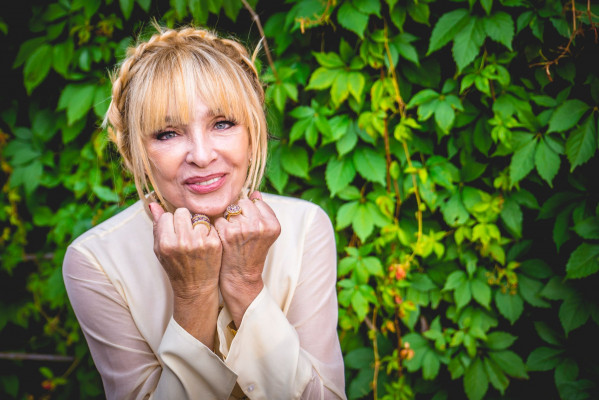 Have you been vaccinated?
Yes, of course! And the feeling is immediately different - I'm no longer afraid of people. I recently visited Moscow and it was so strange to see how people behaved there - as freely as if such an illness didn't exist there. I can't even describe how it felt. I kept thinking: when will we return to that state?... Of course, I don't know if it's right, because I don't know what the morbidity rates are over there. I do not know anything about that, but I believe that vaccination is the solution to this situation. I flew on a plane and - I'm fine! The vaccine protected me.
What did you do in Moscow?
I went to meet Alla Pugacheva and Maxim Galkin. We had a date.
Have they been vaccinated?
Yes. They are also the kind of people who think about the future, who believe in science rather than listening to horror stories. I really do not understand people who go to doctors for all other health issues and trust them completely, but do not want to trust them in this situation. If scientists and virologists say vaccines are safe, why do you think otherwise? On what basis?! Why allow yourself to be influenced by rumors and fake news? Andrejs [the singer's husband] recently watched Kingsman - it had a scene with people getting chipped.… Now it is clear where people get all this nonsense, but - it's fiction! People do not rely on scientific research and discovery, but watch fictional movies and live in the world of computer games. At a time when we should all come together to overcome this disease together - so that we can meet again, embrace each other and not be afraid of getting sick. Think about how children who cannot go to school feel. How young people who study at university remotely feel. We need to think about everyone today, we must not think only of ourselves.
Of course, the government had not done a good job on this, and that was clear. They need to love their people more, I would say. If I were a decision-maker, I would have chosen the best and most expensive vaccine for my people, I would not have been afraid to take risks and lose money by buying more. Because that would save lives - the most precious thing we have. Human life cannot be measured in money! In addition, there are so few of us here in Latvia, we are so scarce, every life is important to us. Couldn't they really do that?! Of course, it is easy to criticize, it is much more difficult to do, I understand, so I don't shout about this all the time, but - I was not satisfied with the vaccine procurement process, and I have the right to express my opinion. Look at Israel - now that is how you love your people! We could learn from them. We should have bought more vaccines and fought for us to be vaccinated as soon as possible. I know many famous people who contracted the virus very severely, including young and athletic people. Not knowing that we had already been vaccinated, they called us, urging us to do so. They said that the disease is so severe that it is impossible to describe it in words.
How do you keep yourself stage-ready during this time when it is not possible to be on stage?
Oh god, I've gained so much weight and I'm struggling to get it off now. I wanted to pamper myself and I ate ice cream, pastries… I had never done that in my life! Now I have to solve this problem.
How will you do that? There is not much time left until the festival.
Exactly. Now I have to lock my mouth closed. My best diet is "rice on water." Just like monks in a monastery - a handful of rice, and that's it! Works very well. This is now my main preparation for the festival.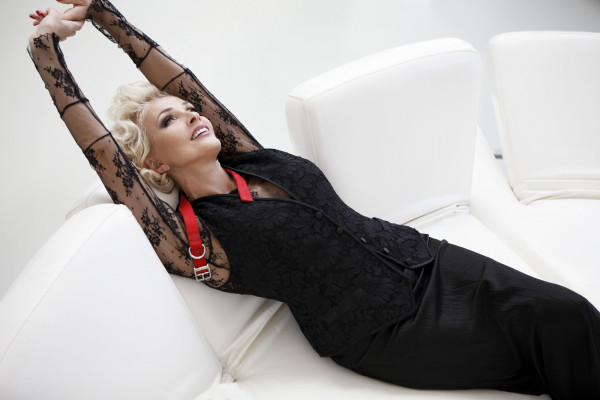 Are you writing any new songs?
Of course, we are making new songs, making musical arrangements, we will see what will come of it. As Raimonds Pauls says: you can never know which song will be the one the listeners will want to hear again and again.
Has Maestro written something new for you too?
No, he is preparing for his concert in Dzintari Concert Hall and has invited me to participate in it. Let's hope that that will also happen with an audience present.
He is planning an entertainment event called Ceturtais vilnis (The Fourth Wave).
Yes, Raimonds is witty as always.
What do you think this time of self-isolation teaches us all?
Last spring, when Covid had just appeared, I was walking in the dunes in Jūrmala with my dogs, people were keeping a two-meter distance from each other, but - greeted, smiled at each other. There was such a moment, I caught it. I think it was necessary for us to notice each other. To start thinking about the other person, to think about the other person's sorrow as your own. Become more benevolent. It is just that when all sorrow is over such things are usually forgotten, but I would very much like these greetings and benevolent smiles to continue when we meet each other. Yes, maybe that's the key - to notice and respect each other and to realize how much we need each other. So many people are depressed now, so we need to meet each other, we need each other.
Do you communicate with your friends regularly and cheer each other up during these difficult times?
Of course! What's more, we are preparing for the festival and we very much hope that we will not have to sing in an empty hall, because such a performance is pointless. If we do not have hope that everything will be fine, any interest in life will disappear at all. We also very much hope that our friends from abroad will be able to come to the festival safely.
Laima, why do you think all this has happened to us?
We don't know where this virus came from, and I don't want to talk nonsense. But if we are people of faith, then we can think that it happened because we are envious of each other. So we would start to love each other more. Because love is the main thing the world needs...
LAIMA RENDEZVOUZ JŪRMALA
- The International Music Festival Laima Rendezvous Jūrmala, which has been held in Jūrmala since 2015, is one of the most anticipated events of the year in music, watched live by more than 100 million viewers worldwide - broadcast by PBK (Latvia, Lithuania, Estonia), Inter (Ukraine), Kartina TV (Russian-language Internet TV), Zhara TV (Russian channel broadcasting worldwide), RTVi, OK.ru portal and other channels.
- For five years the festival has been giving and is ready to continue giving the guests of Dzintari Concert Hall an unforgettable show and a unique opportunity to see Latvian and foreign music legends performing solo and in duets on one stage, as well as to discover the brightest new performers not only from Latvia but also from many other countries.
- In previous years, local singers Intars Busulis, Jānis Stībelis, Markus Riva, Lauris Reiniks, Samanta Tīna, Aija Andrejeva and Patrisha, accordionist Ksenija Sidorova and opera singer Inese Galante, as well as foreign guests - Chris Norman, Philip Kirkorov, Grigory Leps, Hibla Gerzmava, Monatik, Stas Mikhaylov, Valery Meladze, Elena Vaenga, Nino Katamadze, Nastya Kamenskykh, Lolita, Mario Biondi, Valeri Syutkin, Max Barskih, Sati Kazanova, Alekseev, Emin, Julia Kovalchuk, Aleksey Chumakov, Dana Sokolova, Maruv and many others have participated in the festival.
*****
Be the first to read interesting news from Latvia and the world by joining our Telegram and Signal channels.