MP Valērijs Agešins: We are unduly restricting human rights
The government intends to create a regulatory framework that would make vaccination against Covid-19 mandatory for employees in certain institutions, while employers could fire an unvaccinated employee.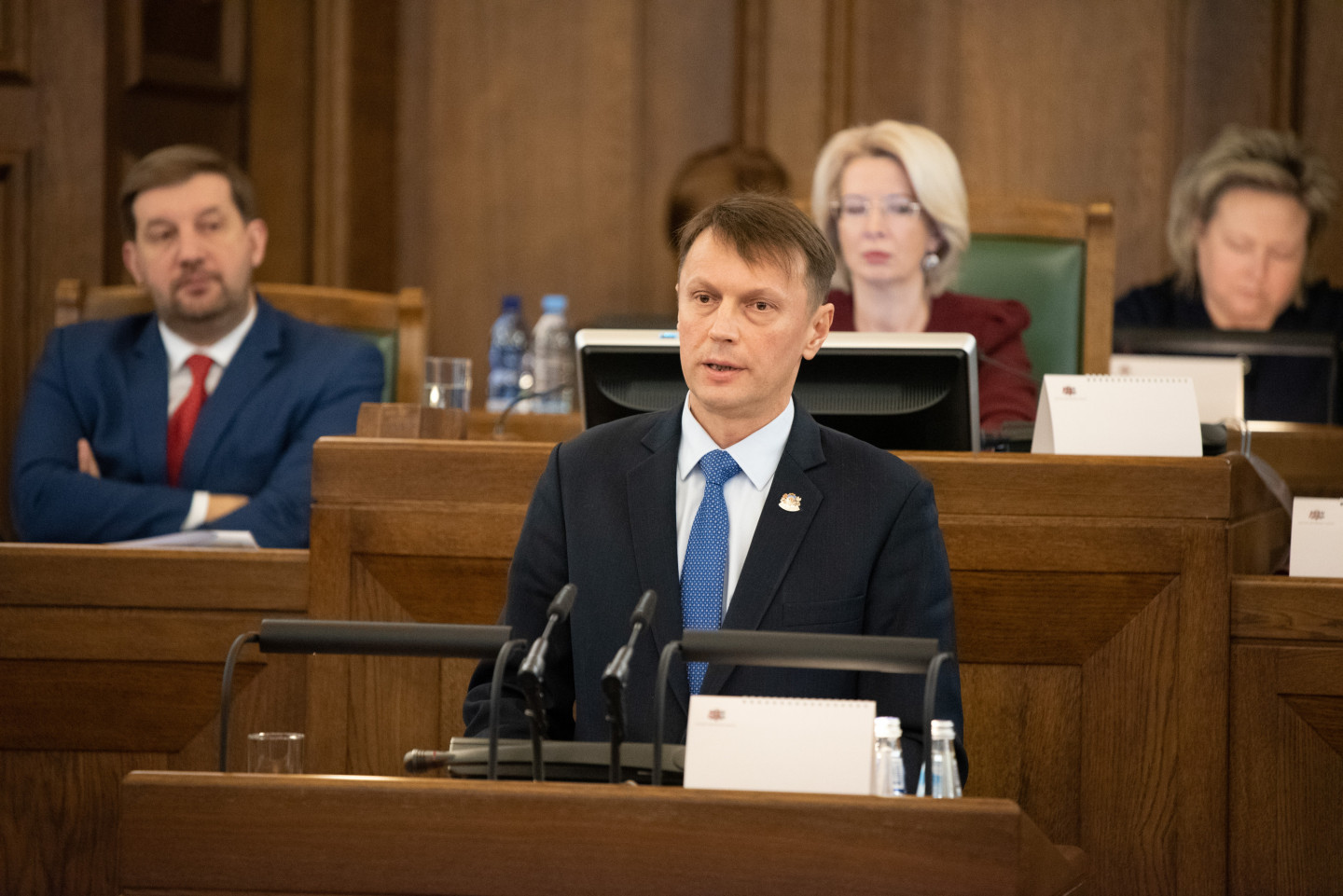 Vaccination could be compulsory in medical, social care, educational and other institutions. The amendments to the law also propose to provide the employer with the right to request a vaccination or recovery certificate for employees who perform work duties that are associated with an increased risk of infecting other persons or increased opportunities to get infected themselves.
The certificate would also be required for employees who provide services in person at state and municipal institutions or whose job responsibilities are critical to ensure the continuity of the institution's or company's operations.
It is planned that the employee must obtain the certificate by September 15 of this year. It is also planned that the employer would have the right to suspend, transfer or terminate the employment of an employee who has not obtained a vaccination or recovery certificate by September 15.
The Ministry of Justice, in cooperation with the Ministry of Health, the Ministry of Welfare, the Ministry of Economics and the Ministry of Finance, will prepare amendments to the Law on the Management of the Spread of COVID-19 Infection by July 14, implementing a number of conditions.
Ombudsman Juris Jansons believes that vaccination may indeed be made mandatory in certain sectors, but Valērijs Agešins, Secretary of the Legal Affairs Committee, who has higher education in pedagogy, does not agree.
The government intends to amend the law to give employers the right to dismiss an employee if he or she has not been vaccinated. Given that the Constitution guarantees everyone the right to freely choose an occupation and a job according to their abilities and qualifications, do you support this initiative?
I believe that this initiative is very controversial, because vaccination was, is and must be an entirely voluntary process. The intentions of this government are, in my view, very close to human rights restrictions. Undoubtedly, they may be restricted in accordance with Article 116 of the Constitution*, where it is indicated in which specific cases this may be done, but in this particular case, I think that the activities of the government are greatly exaggerated. This is my subjective opinion: I believe that we are moving in the wrong direction, that we are unduly restricting human rights.
Vaccination is expected to be mandatory for a number of institutions, including for workers in educational institutions. Do you support such a concept if it has been repeatedly emphasized so far that vaccination is not compulsory?
In fact, I am very skeptical about this too, because the government itself regularly violates the human rights of teachers, for example, to fair remuneration. It promises so many things but then forgets its promises like it was just a misunderstanding. That is why I am very skeptical, careful and unsupportive of such government action. Of course, I would very much like pupils and students to study in person, but I think this can be achieved through other tools.
I anticipate that in the foreseeable future, very interesting lawsuits can be expected both in Latvia and at the level of the European Union.
People have a transitional period until September 15 before these amendments to the law come into force, are these two months enough time?
I do not think that this period is enough because the government must strongly punish its ministers for failing to set up a logistics chain for the supply of vaccines in time last year, for failing to deliver vaccines on time early this year. We could have done all this in the spring and now we could lift all restrictions or at least reduce them. The problem is that, thanks to the government and its officials, this was not done. This is being investigated by a parliamentary inquiry committee, it has been the subject of not only scrutiny but also criminal proceedings. Therefore, before setting conditions, making any demands, the government must look at itself, at what it has been doing all this year and a half.
* Article 116 of the Constitution:
The rights of persons set out in Articles ninety-six, ninety-seven, ninety-eight, one hundred, one hundred and two, one hundred and three, one hundred and six, and one hundred and eight of the Constitution may be subject to restrictions in circumstances provided for by law in order to protect the rights of other people, the democratic structure of the State, and public safety, welfare and morals. On the basis of the conditions set forth in this Article, restrictions may also be imposed on the expression of religious beliefs.
*****
Be the first to read interesting news from Latvia and the world by joining our Telegram and Signal channels.