Citi Zēni go to Eurovision: determined and under no illusions
From May 10 to 14, the international Eurovision Song Contest will take place in Turin, and millions of people will once again be glued to their TV screens. Latvia's goal is clear - after a break of many years, to get past the semi-finals. Although the song "Eat Your Salad" and its performers Citi zēni look very promising against the overall backdrop, the prognosis is not encouraging - unfortunately, musical talent alone is not enough to succeed in the contest, a number of other factors also need to coincide.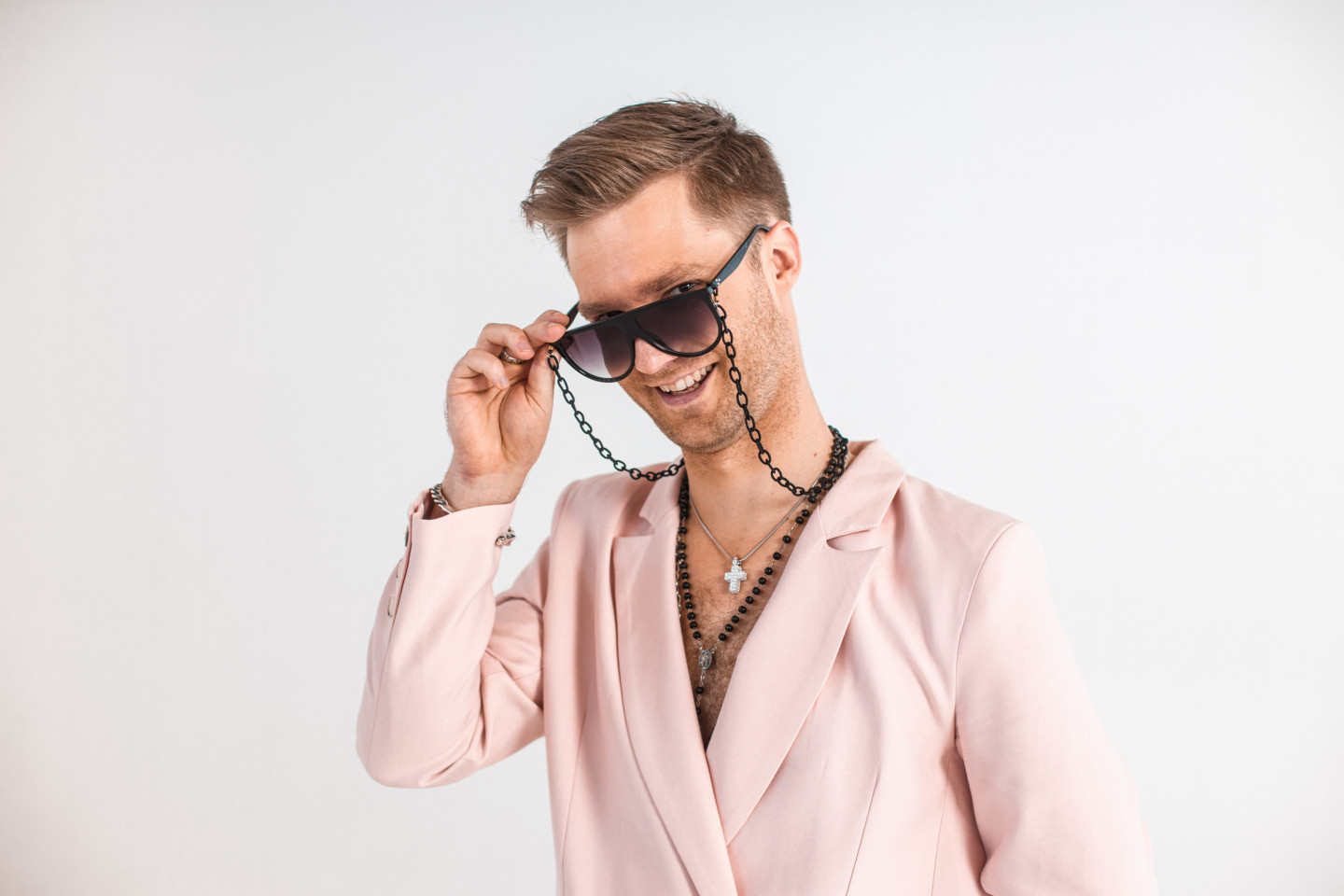 "There are many things I would never want to experience again regarding Eurovision," says Jānis Pētersons, lead singer of Citi Zēni. "But at the same time, when you go to Amsterdam and there are some 150 people with Latvian flags in a crowd of 6,000 people, who know the whole band and every word of your song, who can show you where Riga is on a map without a doubt, and when you know that you've had a little bit of a hand in it... Sorry, but I wouldn't change it for the world!"
Citi Zēni will take part in the first semi-final on May 10 (the second semi-final will take place on May 12 and the final on May 14), but the Latvian delegation left for Turin already on Friday, April 29. Before that, we managed to meet up with Jānis Pētersons, the lead singer of Citi zēni, who with his colleagues has not had many free moments outside music since winning Supernova on February 12. "I really haven't been anywhere outside music for three months - only now I managed to meet you!" laughs Jānis. He oozes determination and a very clear vision of what to do at Eurovision, what to do afterwards and how, etc. Distancing ourselves from the possible results at Eurovision, it is a real joy and satisfaction to have these musicians representing Latvia.
One for all and all for one
After about three months of work on the Eurovision project, the results are finally tangible - Citi Zēni are boarding the plane to the finals in Turin. What will you bring with you - a fluffy bear as a lucky charm, PlayStation games, maybe a stack of books?
In my case, it will be a huge suitcase with clothes (laughs)! We go to Turin two weeks in advance, not only because of rehearsals, but also because of interviews. From the outside, it probably looks like we're going there to relax - there is a rehearsal on the first day, the next one is in four days, etc. - but we have everything planned down to the minute. We have to do all the things that we can still manage at the last minute, which is to tell as many of our semi-final countries as possible about ourselves and introduce them to our band and our song.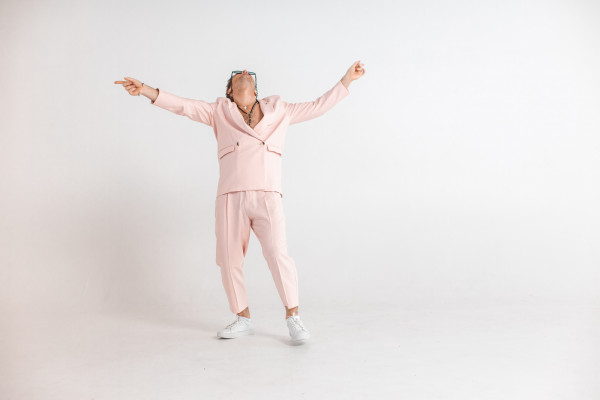 You are six guys - you could have divided up who goes to which interview, thus freeing up time for the others!
In the run-up to the contest, we did that, but in the run-up to Eurovision, we are positioning ourselves as a united force. We all need to be together because, at the end of the day, we will all be on the Eurovision stage. It's the same with the interviews - we all have to be on the same page about what we want to do, how we want to do it, how we want to present it and how it should look. I think the best way to describe it at the moment is: at the beginning, when we were learning the choreography, everyone was thinking about themselves - at what moment and which way to turn, when to raise their eyes, etc., but now anyone could replace anyone, we could switch places and we would be able to do each other's moves. Because that's the way it has to be, you have to go [to Eurovision] thoroughly prepared!
Concerts for 6,000 people, 348 interviews
You have just finished the so-called Eurovision warm-up tour to five cities - London, Amsterdam, Tel Aviv, Madrid and Barcelona.
We didn't go there just to play - we could have done that here, and our audiences would probably have been even happier if we had played and kicked off the spring right here. We wanted to meet the people who care about it [Eurovision] because they will be our loudest advertisement. In Tel Aviv and Amsterdam there were around 6,000 people in the concert halls, which was just unreal for us as a band that had only been going for a few years. The smallest of these events had an audience of around 2,000 - also a very good figure. The most surreal thing was that everywhere the audience was literally shouting out the chorus and the first line of the song with true enthusiasm - I could have put the microphone down and gone to sit on the side at those moments. People already know who we are and what "Eat Your Salad" is about. And in the interviews we never had to answer the question of where Latvia is - I think that's a good indicator (laughs).
And what feedback have you received?
We counted 348 interviews on these five trips. That was unreal... Before or on the day of each event, there is a press day, where journalists from the respective country come, as well as media representatives from neighboring countries. The group is admitted to this press day and the rest depends on how much attention they can attract. It was good for us that the group also included two five-foot guys, that we dressed up like teletubbies, that we were loud and that we were not afraid to jump up on the table in the middle of the press conference and start shouting "Latvia! Latvia!". That is our job - we have to represent the country, and that is why we have to attract attention to ourselves so that people outside Latvia will know about us.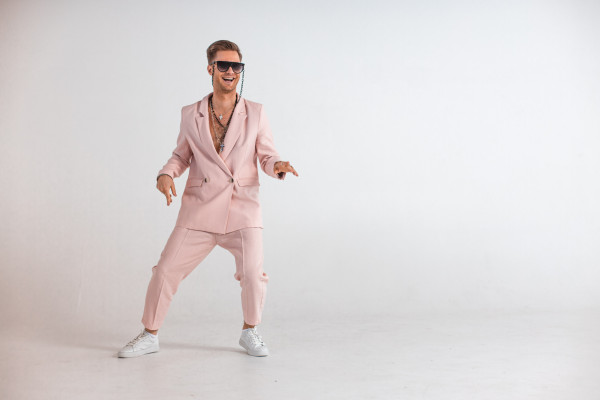 Here, the media are interested in whether your trousers will rip again during the performance, why you fell off the stage into the crowd in London, whether you have finally tattooed the band logo on your buttcheeks, how is your sex life, do you only eat grass, etc. - what do Westerners care about?
(Laughs.) Foreign journalists are mainly interested in what we are going to do with the first line of the song (in Eurovision, the first line "instead of meat, I eat veggies and pussy" can only be performed without the last word - author). And that's a good question, to which we finally have an answer - we have applied for two Guinness World Records. One is for the loudest crowd overall, and the other is for how many people can shout out one sentence at the same time. Hopefully, we will break this record twice - in the semi-finals and then in the final.
Does Latvia need an audience of 200 million?
Year after year, there are discussions about whether Latvia should take part in Eurovision at all. Yes - why, who needs it?
We need it - we as the Latvian music industry. We need opportunities to export the music we make here. Latvia has a lot of good music and talented artists, but there are not many ways to show it outside the country. Eurovision is one of those ways. 200 million people watch this contest. 200 million! It is hard for me to even comprehend that number, it is to imagine Latvia, multiply it by 100 and add a few more Latvias! These are unimaginable, cosmic numbers! Globally, I don't even know - maybe the football World Cup or the Super Bowl in America has such an audience. Eurovision is an opportunity to show what you are capable of in three minutes. Unfortunately, it's only three minutes, no more, so you have to do everything you can in those three minutes.
But you can be a recognized band here in Latvia, play big concerts and corporate parties, enjoy the success of your songs on radio stations, etc.!
I don't think any musician is born with the dream of performing only at home. At least the younger generation of musicians wants to explore what is happening outside Latvia. It's not about conquering the world and achieving Måneskin level success, we don't hope for a world tour, no! But look at the Estonians and Lithuanians - they do have these export artists who have successfully entered the international circuit. Estonia has NOËP, Lithuania has The Roop and Daddy Was A Milkman. They point to the Baltics as a single region from which we could kick off and go wider, if only we could figure out this formula for success, even if only here in the neighboring countries. It is not a bad thing to aspire to more than just being known in the country where you come from.
And Eurovision can provide that?
Eurovision is a platform, but it is also a bubble - there is a little needle waiting for May 15 to puncture the bubble when the contest is over. And at that moment of puncture, all the huge audience figures and huge attention will disappear. We are aware of that. The only question is whether we will have caught enough people's attention in the meantime to try to create our own exportable music from Latvia. And it's not just about music: you can make the most fantastic song, but if you don't have an audience, no one will ever know about it.
But what about at home?
Even in Latvia, we still live in our own bubble, we are still not accepted that widely - at least I feel that way. That's why we have a new single coming out in Latvia this summer, and listeners in the rest of the world will have to wait. As for the next steps, you have to look at the situation and adapt to what's happening. It should be borne in mind that when we entered Supernova, the world was painted in one color, but now it's a completely different color...
The goal at Eurovision - to reach the final
According to the bookmakers' predictions, you're not even in the Top 30 at Eurovision yet...
That's okay, let's see what happens after the first public rehearsals! I think it will change a lot. As for the goals, I can state them very loudly: our goal is to get to the final, our goal is not to win. We are not going [to Eurovision] with some fanciful pipe dreams. It is clear who will win (the bookmakers have given the win to Ukraine quite convincingly, for obvious reasons - author), I think it is even clear who will be in the top five, but our big task is to get Latvia back to the grand final. Considering how Latvia has done so far, that would also be an achievement.
*****
Be the first to read interesting news from Latvia and the world by joining our Telegram and Signal channels.