Alvis Hermanis asks Egils Levits, Krišjānis Kariņš and Artis Pabriks in an open letter what to do to protect yourself and your family in a possible crisis
On June 19, 2022, Alvis Hermanis, Artistic Director of the New Riga Theatre, sent an open letter to the highest Latvian officials responsible for national security. The issues raised in this letter have become particularly topical following the aggravation of relations between Russia and Lithuania due to restrictions on the transit of goods to and from the Kaliningrad region through Lithuanian territory.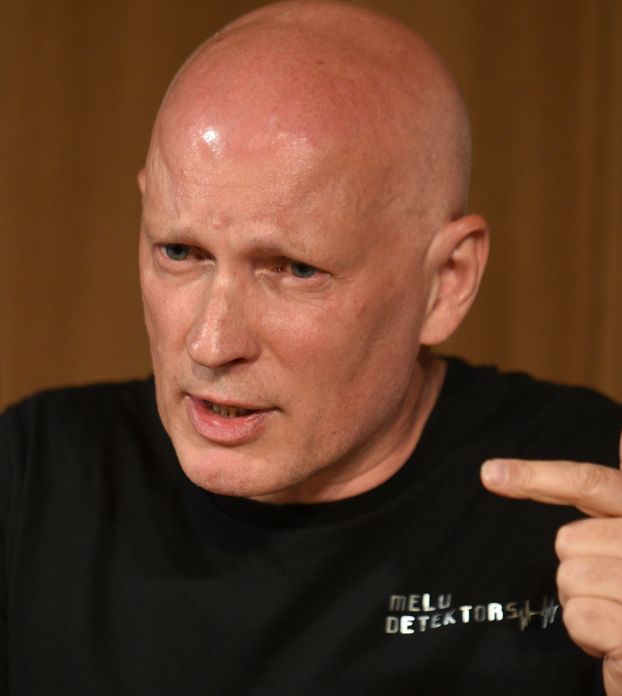 Open letter from Alvis Hermanis, Artistic Director of the New Riga Theatre, to Latvian officials - President of Latvia Egils Levits, Prime Minister of Latvia Krišjānis Kariņš, Minister of Defense of Latvia Artis Pabriks
I have a question I would like to ask you on behalf of the Latvian public. It is the most important question that is of interest to the people of Latvia at this moment in history. Why has the leadership of our country still not carried out any public briefing or given any instructions as to what exactly each of us should do in the event of a crisis? Unlike Poland, Lithuania and Estonia, we have still not received any detailed and technical advice on what to do in the event of a sudden Russian attack. We understand that military responses could be a secret of war. However, once we have entrusted you with the responsibility of running the country, we expect you to instruct the public on how to act and what to do to protect themselves and their families in a possible crisis. We understand that the options for an attack could be many - a conventional army invasion, a sudden missile attack or a surprise nuclear war. In all such situations, the reaction of the people will be nothing but panic. I suppose that panic is exactly what could be avoided if each of us - civilians - knew exactly what to do and how to act. As we know, on the morning of February 24, it was panic that paralyzed Ukrainian society for several days. A few days ago, I had a conversation with a director of the Lithuanian State Theatre, who told me that two weeks ago, a meeting of the heads of all the major institutions had been held in the Lithuanian Ministry of National Defense. They were briefed on how their staff should deal with the various variants of a sudden Russian attack. For example, everyone was told that the biggest mistake would be to get in their cars and try to evacuate, because that would paralyze the roads (this is just one example). I understand that it may be difficult to organize a general meeting of the whole nation, but you still need to find a way of informing the public and preparing them for the possible situation that the Ukrainians experienced when they woke up one fine morning. This letter is not scaremongering, but a normal matter to protect our children, our relatives and the staff of the institutions we run. Thank you in advance for your reply, which we all hope to receive.
June 19, 2022.